Three years ago, the British inventor Richard Browning broke his own speed record by flying his jetpack invention at nearly 100 miles per hour. Owing to this, he was nicknamed "Iron Man" as he doubled his previous record of 32 mph by hitting a blistering 85 mph with his rig.
Jet Suit's exceptionally high speed impressed the UK's Lake District, which is now ready to equip paramedics with their own Jet Suits for emergency response. One member of Great North Air Ambulance (GNAA) staff has completed training to use the suit solo, and two more will start soon.
"We're still awestruck by it, everyone looks at the wow factor and the fact we are the world's first jet suit paramedics but for us, it's about delivering patient care," Andy Mawson, GNAA operations director who's completed the training, told the UK news outlet.
The idea is to get paramedics to patients in need of emergency care faster than before, which could mean more people survive than if they experienced a longer response time.
Gravity Industries isn't the only company creating jet packs for emergency or government use cases.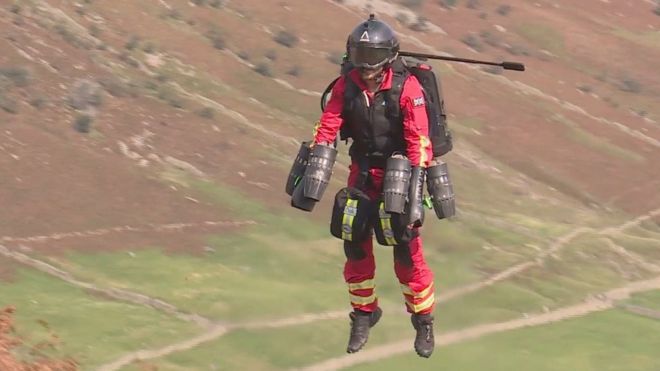 David Mayman of JetPack Aviation has already sold two units to an undisclosed military client in South Asia and says the future of medical and emergency response could just be it. The outlook gives the idea of flying motorcycles.
It's great to see another entry into the same use case market, and we hope it'll save lives. However, the equipment is quite expensive, and the training needed to operate it is also very time-consuming. So, it will be a long while before paramedics will be flying to points of emergency.