New York-based firm Persistent Systems has been awarded a $75.5 million contract by the U.S. Air Force's Global Strike Command.
The goal is to create a unified security system for 400 operational Minuteman III intercontinental-range nuclear missile silos, located in remote areas throughout the U.S. This effort will result in the creation of the world's largest wireless ad-hoc network.
It is a critical step in safeguarding the U.S.'s nuclear arsenal, particularly as global concerns over nuclear security continue to grow.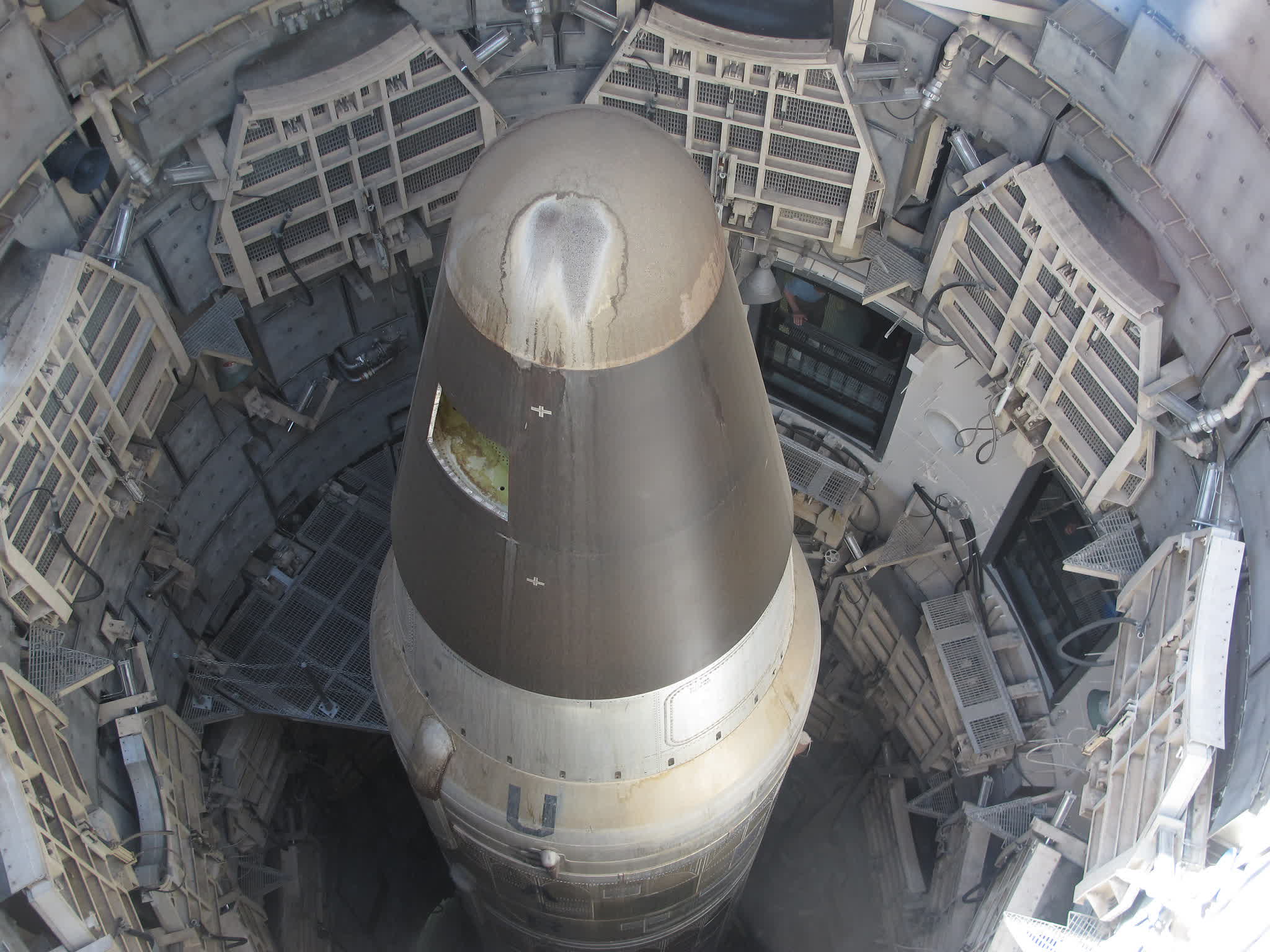 Persistent Systems will roll out its Infrastructure-based Regional Operation Network (IRON) for The Air Force Global Strike Command, creating a secure unified network for 400 operational Minuteman III intercontinental-range nuclear missile silos located across the US.
Serving the US Air Force's Regional Operating Picture (ROP) program, IRON will cover a 25,000-square-mile geographic area, making it the world's largest wireless ad-hoc network. It connects MANET edge networks, which allow airmen to share voice, video, chat, sensor, and GPS data, into one unified Battlespace Awareness Network for increased situational awareness.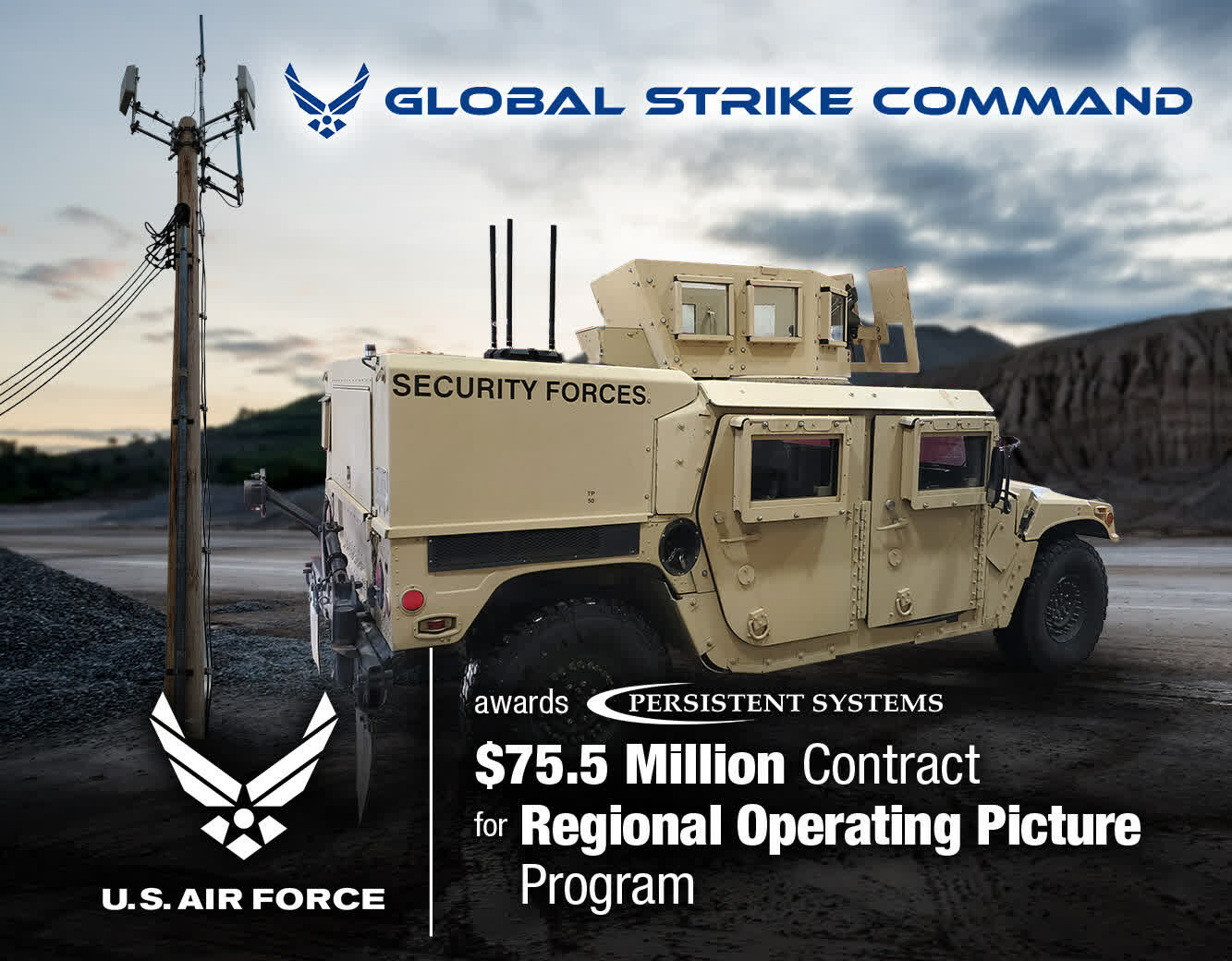 The deployment of around 700 IRON systems, utilizing an easy-to-deploy Integrated MANET Antenna System on fixed towers and poles, will connect 75 operation centers and over 1,000 Security Force vehicles across a vast area.
"US military bases can sprawl tens of thousands of square miles, and as it stands now, there's no dynamic, high-bandwidth way for headquarters staff to track, and reliably remain in contact with, the security personnel patrolling this vast area," said Adrien Robenhymer, Persistent's VP of Business Development. "Should personnel run into problems in the field, they wouldn't have effective support from an operations center."
With the Rapid Operations Planning (ROP) system in place, military personnel on a missile field can maintain continuous communication through the towers to an Operations Center (OC). Meanwhile, staff in the OC can track the movements and precise location of security forces on a digital map.
IRON offers much more than situational awareness; it enables a fully digital battlespace that unites multiple weapon systems and programs in a single network. "It provides the foundation on which a true Joint All Domain Command and Control (JADC2) system could be built," said Robenhymer.
IRON systems are already being deployed across the missile fields and will continue to be deployed across the next 36 months.
The ROP Program has begun deploying IRON systems in the U.S.'s missile fields and plans to complete deployment within the next 36 months. This announcement follows reports indicating that the market for nuclear bombs and missiles is growing rapidly, with projections indicating it will reach $126 billion by 2030.
Against this backdrop, combined with the fact that the doomsday clock has been moved to 90 seconds to midnight, sheds light on the reasons why the U.S. is increasing the security of its nuclear missile silos.