Regardless of the fact that many airline passengers are concerned about catastrophes, plane crashes are relatively infrequent. Pilots are normal individuals who have an enormous amount of work to undertake and information to digest while operating a piece of sophisticated equipment like a contemporary aircraft. Nonetheless, aviation crashes occur on a regular basis, both in private planes and commercial airplanes.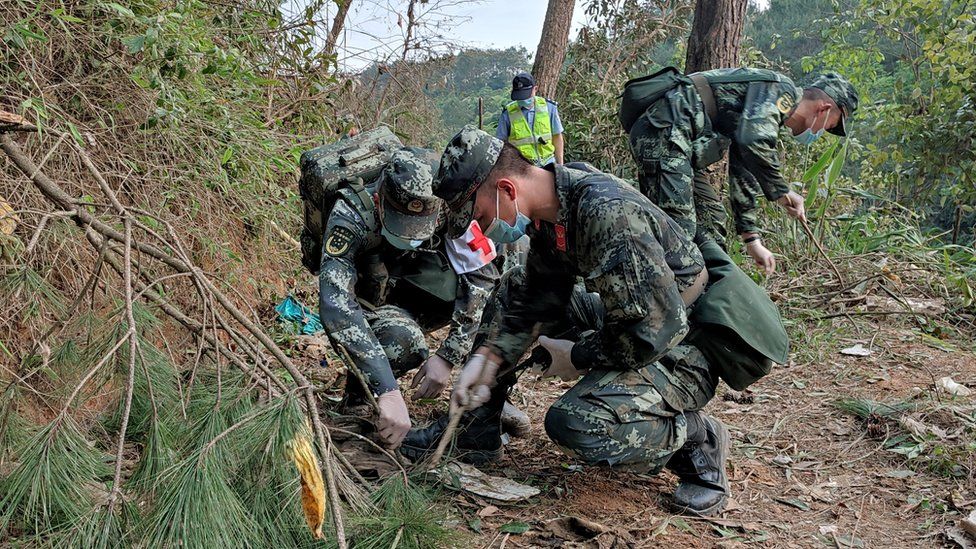 The same incident happened and was reported on March 21st, 2022. A China Eastern Airline crashed in Southern China having 132 people on board, unfortunately, there were no survivors left. The aircraft shortly after takeoff lost contact with the air traffic controller and started to descend with a whopping altitude of 30,000 feet per minute as per the sources. President Xi Jinping issued an unusually rapid public statement in response to the catastrophe, stating that he was "shocked" and ordering an immediate inquiry into the reason for the crash.
The aircraft involved in the fatal crash was Boeing 737-800. Following this, China Eastern Airlines has suspended all of its Boeing 737-800 flights following the crash of a flight carrying 132 passengers in Wuzhou on its way from Kunming to Guangzhou. Boeing's shares declined more than 4% as a result of the announcement. Three years ago, another Boeing model, the 737 Max, was banned globally after two tragic accidents within five months of each other. The aircraft maker has been striving to repair its image in China, which has refused to allow the 737 Max to restart operations in the nation.
"Our hearts go out to the people on board of China Eastern Airlines Flight MU 5735," a Boeing spokeswoman told Quartz. "We are collaborating with our airline clients and are available to assist them." The corporation stated that it is in communication with the US National Transportation Safety Board and is ready to cooperate in the investigation that will be conducted by China's Civil Aviation Administration.
"We have already been in regular contact with our client and regulatory bodies since the tragedy, and have provided the full assistance of our qualified experts to the inquiry headed by the Civil Aviation Administration of China," stated Boeing CEO David Calhoun. He went on to say that the business will do "all we can to help our clients and the crash investigation at this challenging time, led at every step by our emphasis on safety, accountability, and honesty."
Authorities are still trying to figure out what caused the jet to crash in a forested region of the Guangxi hills, and they will be looking for information from the aircraft's "black box" flight data recorder. Boeing has been still struggling to recover from two tragic incidents involving its 737 MAX aircraft, in which 346 passengers and crew were killed.