Elon Musk aims to establish a human society that transcends multiple planets. He believes that extending life beyond Mars is essential to preserve the essence of consciousness that has evolved over 4.5 billion years.
One of SpaceX's senior executives indicated in a recent interview that the company will almost surely reach Mars before 2029.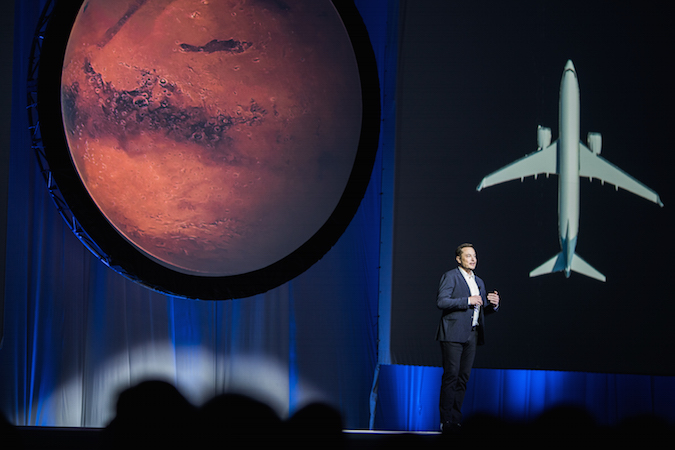 In a video interview with CNBC, Gwynne Shotwell, President and Chief Operating Officer of SpaceX, announced astronauts would arrive on Mars by the end of the 2020s, utilizing one of SpaceX's next reusable rockets called Starship. Both humans and cargo may be transported using the rockets.
During her interview, Shotwell also indicated that payloads would arrive on Mars in five years, followed by humans.
"I think we need to get a large delivery to the surface of Mars, and then people will start thinking harder about it. And then, within 5 or 6 years, we will see that will be a real place to go," said Shotwell.
Though SpaceX has yet to send humans to the Moon, they have been doing semi-successful tourist visits to the International Space Station, so execution is attainable.
The Starship is being built in Boca Chica Beach in South Texas. Engineers are presently preparing for Starship's maiden orbital flight test, which will see a Super Heavy rocket prototype lift a Starship into orbit for the first time. However, this mission has been postponed due to an 11-month environmental study of the Starbase launch site by the US Federal Aviation Administration.
Shotwell stated that Starship might launch into orbit as soon as this summer. After completing the study, SpaceX will seek a spaceflight licence to launch from the Boca Chica facility.
Company executives feel hopeful that the FAA will complete its review by May 31st, allowing the spacecraft to launch in June or July 2022.