South Korea aims to launch its first homegrown spy satellite in 2023 aboard a SpaceX rocket as part of a project to get five such satellites into orbit by 2025, Seoul officials announced Sunday.
The state-run Korea Aerospace Research Institute and the Agency for Defense Development have signed contracts with the company to deploy its SpaceX Falcon 9 rocket for the first 800-kilogram satellite launch in the United States in 2023.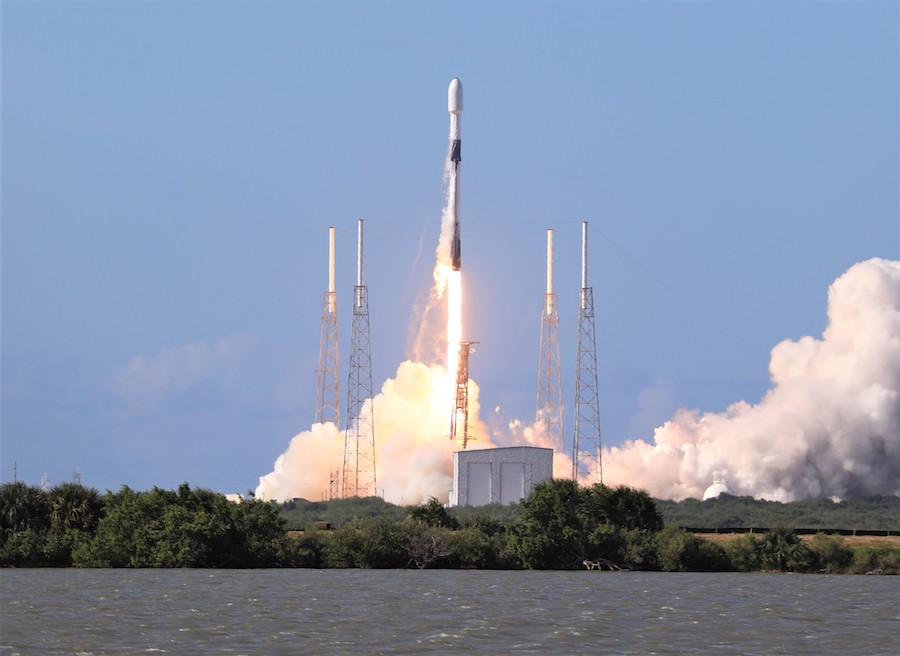 According to a 2019 report produced by the Korea Institute of S&T Evaluation and Planning, five satellites — four synthetic aperture radar (SAR) satellites and one with an electro-optical infrared (EO/IR) telescope will be launched to low Earth orbit between 600 and 700 km by 2025, allowing South Korea's military to observe the nuclear-armed neighbour's key military facilities every two hours with 30-50 cm resolution imagery.
Once operational, the satellites are anticipated to strengthen South Korea's overall defence system, particularly its monitoring and tracking of North Korean military moves.
Seoul began the 1.2 trillion won (US$970 million) acquisition program in earnest in 2017 to strengthen reconnaissance capabilities and lessen dependency on foreign information sources.
The acquisition of military satellites has been a significant prerequisite for South Korea. It seeks to regain operational control of the allies' combined forces from the United States during wartime.
South Korea has contracted SpaceX to carry out a space-based military operation for the second time. The first project, carried out in July 2020, saw a SpaceX Falcon 9 place South Korea's first military communications satellite, codenamed Anasis-2, into geostationary Earth orbit.
Airbus Defence and Space built the Anasis-2 satellite in France as part of an offset agreement tied to a $7 billion sale of US F-35 fighter planes to South Korea in 2014. Lockheed Martin, the builder of the F-35, agreed to supply South Korea with a telecommunications satellite under the conditions of the agreement.