OpenSea, one of the largest non-fungible token (NFT) platforms, recently limited the quantity of NFTs that may be minted for free. It was abolished following a public protest, but OpenSea disclosed that it was included due to rampant misuse.
OpenSea has lately received a lot of criticism. A few months ago, one of its employees was forced to resign after benefitting from NFT drops while utilizing confidential data. In addition, however, a new debate has developed over the company's free minting tool, which was first offered with no restrictions.
However, OpenSea abruptly imposed a limit of five collections and 50 items per collection created using its free minting tool this week.
The market reacted negatively to this statement since the tool was used to avoid paying a "gas fee," which is the cost crypto miners charge to publish data on the blockchain. The backlash was strong enough for OpenSea to lift the limitation, but it revealed that it had imposed it because of widespread fraud and theft.
In a statement, OpenSea apologizes for imposing the limit on its free minting tool but notes that it was necessary to fix a critical issue on the platform. The firm recently noticed a massive spike in the exploitation of the tool, with over 80% of the items generated with it being either copied or fake.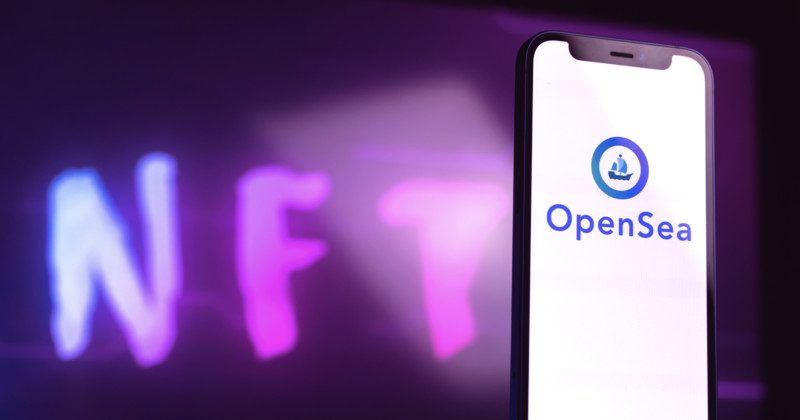 It's a staggering number, but one that shouldn't come as a surprise. Artists and photographers have complained for months that the company hasn't done enough to prevent scammers and bots from profiting from their work. In fact, there's an entire Twitter account dedicated to documenting NFT thefts.
One of the largest online marketplaces for non-fungible tokens is once again the center of controversy. Mere months after one of its employees resigned for using confidential information to profit on NFT drops, OpenSea caused a stir among its users this week when it abruptly announced it was putting a restriction on its free minting tool.
"We didn't make this decision lightly. We made the change to address feedback we were receiving from our entire community. However, we should have previewed this with you before rolling it out," OpenSea wrote.
"In addition to reversing the decision, we're working through a number of solutions to ensure we support our creators while deterring bad actors. We commit to previewing these changes with you in advance of rolling them out. Please give us feedback along the way."
The free minting tool is a popular feature, and OpenSea's willingness to place severe restrictions on it without warning illustrates the extent of the problem – a problem that, once again, is not being actively tackled. OpenSea has not commented on additional measures it may employ to avoid exploiting its tool, but the presence of fraudulent, plagiarised, or stolen NFTs is not new, and it is unclear whether there is a way to prevent them from being generated.