Honda Japan is launching an electric model of its three-wheeled Gyro business scooter.
The first scoot of this category was of 50cc model, and it came in 1982, and the first to come with a canopy was launched in 2008. This model has the same concept introduced at the 2011 Tokyo Motor Show and now it is ready for manufacturing.
It is only available in Japan, and it has a full windshield that covers the single rider. This offers some protection from the elements from the front. The sides, however, are open. There is also an electric double-link wiper that moves the wet stuff away from the screen.
It can reach an output of 3.2 kW (4.3 hp) at 5,800 rpm and manage 13 Nm (9.5 lb. ft) of torque at 2,300 rpm. Honda reports 77-km (47.8 miles) of tested range at an average of 30 km/h (18.6 mph), and it will then take five hours on the charge to get the scoot back on the road. Instead of one battery, two Honda Mobile Power Packs can be set up under the seat for replacement when needed.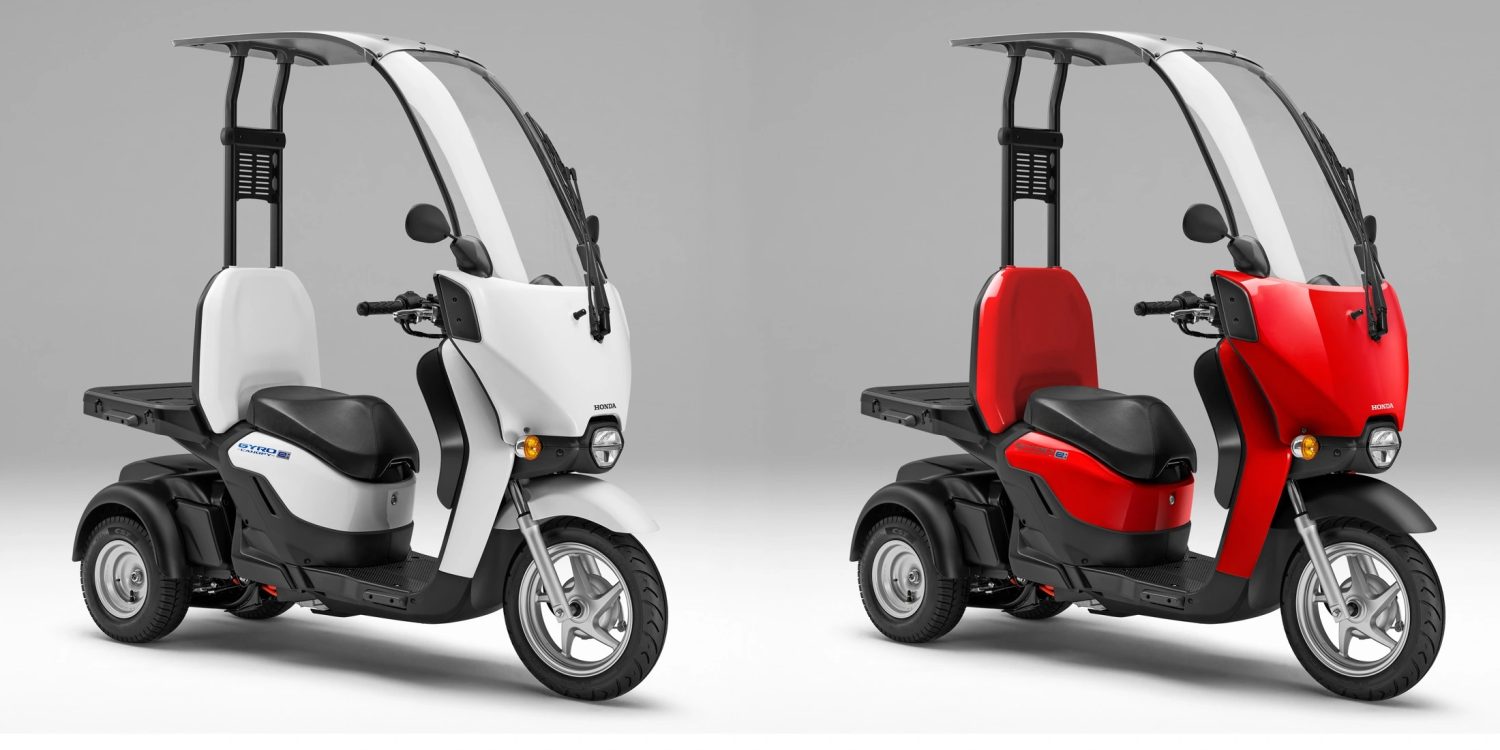 The design of the scoot is 700 mm (27.5 in) wide and comes with a 1,360-mm (53.5-in) wheelbase. It has a reverse mode, with a turning radius of 1.9 m (6.2 ft), and a hinge mechanism enabling the front section to lean into the corners while the cargo section remains stable.
The pictures do not display a cargo box, but the vehicle can conveniently be used for food and package delivery. Honda is also aiming the electric scoot as patrol services.
The Gyro Canopy e is on sale in Japan for 715,000 yen (which converts to about US$6,275). It has options for white and red color.