For quite a long time, discussions about the upcoming Google Pixel Watch were making rounds on the internet. However, the rumors about its specifications have come to an end when a spontaneous news flash caught everyone's attention. The images of this long-discussed and fascinating Google Pixel watch are being shared on social media, demonstrating that someone forgot it in a U.S- based restaurant. The pictures were then shared with the outlet, Android Central, which says that it received these images from the person who accidentally discovered it from that location.
In addition to this, the specifics of the watch were also analyzed in relation to the shared photos. It can be seen that this watch is circular in shape and the weary strip directly adheres to its case. Also, there were two buttons on this case, which tend to be a sensor port and a microphone. According to the experts, "The gadget appears metallic yet looks to be glass-coated." However, a Reddit user claims some details about its dimensions: that it is 1.5 inches in diameter and has a thickness of 0.5 mm, thus looking similar to the 46mm Galaxy watch.
There is no doubt that the watch is pleasing to the eyes, with cool layout features and a minimalistic design. Keeping this in mind, we can't expect it to come cheap. For a lot of reasons, its price cannot be easily predicted at the moment. One prevailing argument is that there are no details revealed about its operating system and the software used, or even if it is using an operating system or not. These in-depth details can only be found once this watch is launched officially. Also, the leaker professed that he didn't find any charger left with that watch. This could mean two things: either it uses a charger or there is no charger at all. However, some Reddit users claimed that it came without a charger like an Apple watch, and that the watch can be charged inside its case according to the charging mechanism of the latter. The most interesting thing to pay attention to is the color of this watch, which can be seen as "black" in the pictures. So, we can say that it is coming in this color primarily.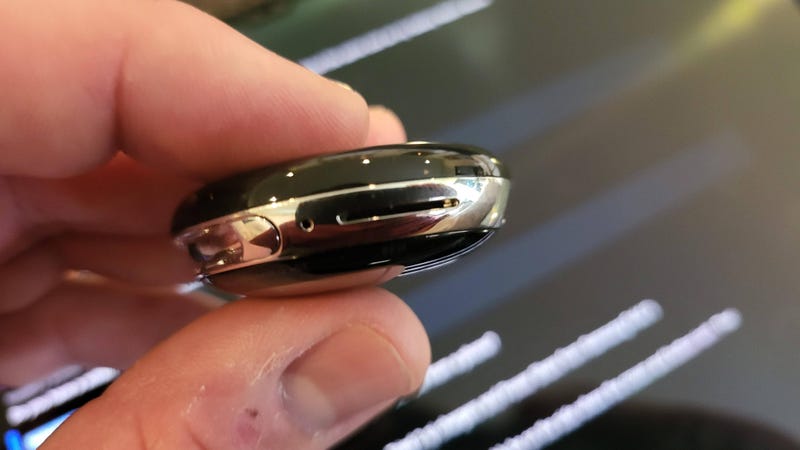 In the past, another incident of the same kind happened when the test sample of the iPhone 4 was found at the bar.