When French President Emmanuel Macron traveled to Russia this week to meet with President Vladimir Putin, he rebuffed a Kremlin offer to take a Russian COVID-19 test to prevent Russia from obtaining Macron's DNA, according to two people in Macron's entourage, as reported by Reuters.
As a result, the visiting French president was kept apart from Russia's president during long meetings on the Ukraine situation in Moscow.
Images of Macron and Putin seated at opposite ends of a 4-meter-long (13-foot) table during their discussions on Monday shocked observers, with some diplomats and others believing Putin may be trying to send a diplomatic message.
But, two officials associated with Macron's health regimen stated in an interview that Macron was given a choice: accept a PCR test performed by Russian authorities and be permitted to approach Putin, or refuse and face more rigorous social distance.
"We knew very well that meant no handshake and that long table. But we could not accept that they get their hands on the president's DNA," one source said, pointing to security worries if the French president was tested by Russian doctors.
A second person in his party verified macron's refusal to undergo a Russian PCR test. According to the source, Macron instead had a French PCR test before departure and an antigen test performed by his own doctor while in Russia.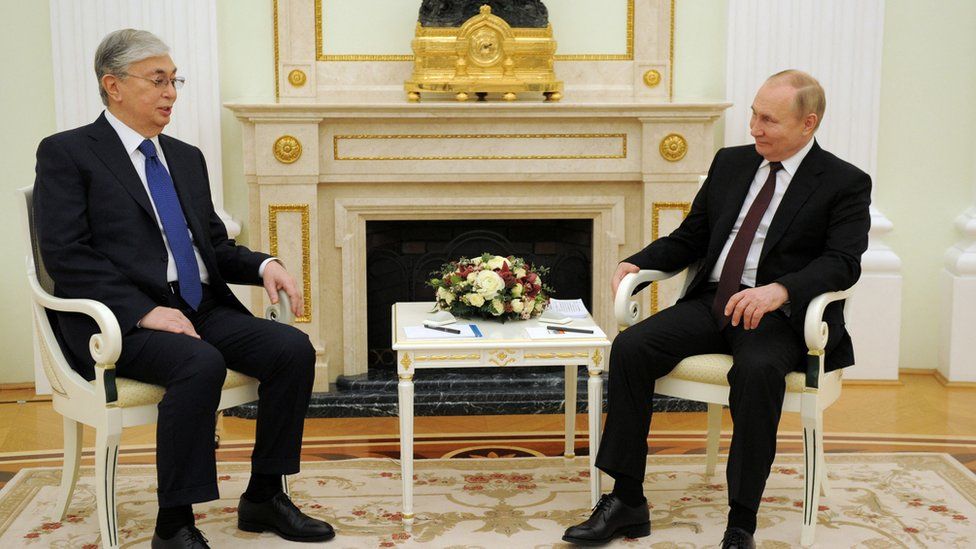 Three days after Macron and Putin's socially distant summit, Russian President Vladimir Putin met with Kazakh President Kassym-Jomart Tokayev. The two guys exchanged handshakes and sat next to one other, separated only by a tiny coffee table.