Elon Musk sat down for a long-form conversation during the TED2022 Conference in Vancouver, just hours after openly announcing a bid to purchase Twitter altogether for $41.3 billion and days upon becoming its major shareholder. Tesla CEO Elon Musk has stated that he aims to "open source" Twitter's mechanism in an effort to increase openness, which will help consumers' faith in the platform. Musk discussed why he wants to offer the company and the improvements he wishes to build in his first official, non-tweeted statements since the situation started, according to Engadget. "Twitter has kind of become the de-facto city square," he was reported as saying. "It's simply incredibly imperative that individuals have both the fact and the idea that they may talk freely within the boundaries of the law," he continued.
"I believe we like being extremely cautious with continuous bans; latencies are better," Musk remarked. Musk also stated that the algorithm's fundamental code should be made public on GitHub so that consumers may analyze it for themselves. "I believe that when in uncertainty, just let speech remain." "Let the tweet exist if there is a bit of a grey area," the world's richest man stated. "Perhaps don't publicize the tweet if it's contentious." I'm not claiming to have all the solutions. I believe we should be very hesitant to erase stuff and very conservative with lifetime prohibitions. Time outs, in my opinion, are preferable to permanent bans."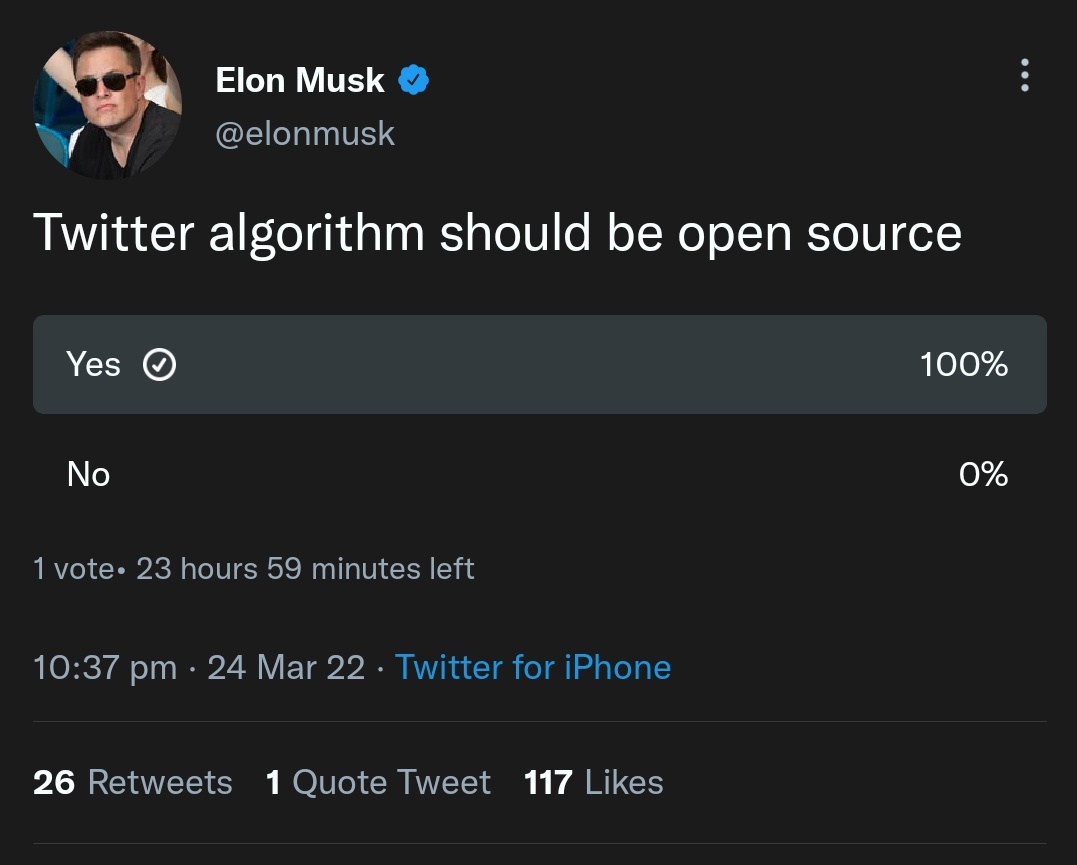 When code is shared in a public platform, most usually but not always on sites like Github, it allows anybody to audit and recommend improvements to the code. In a procedure termed "forking," developers can copy the code, make modifications, and use that for their respective applications. Open-source software includes the internet browser Firefox, the messaging service Signal, the computer language Python, the motion graphics tool Blender, Bitcoin, and the majority of other cryptocurrencies.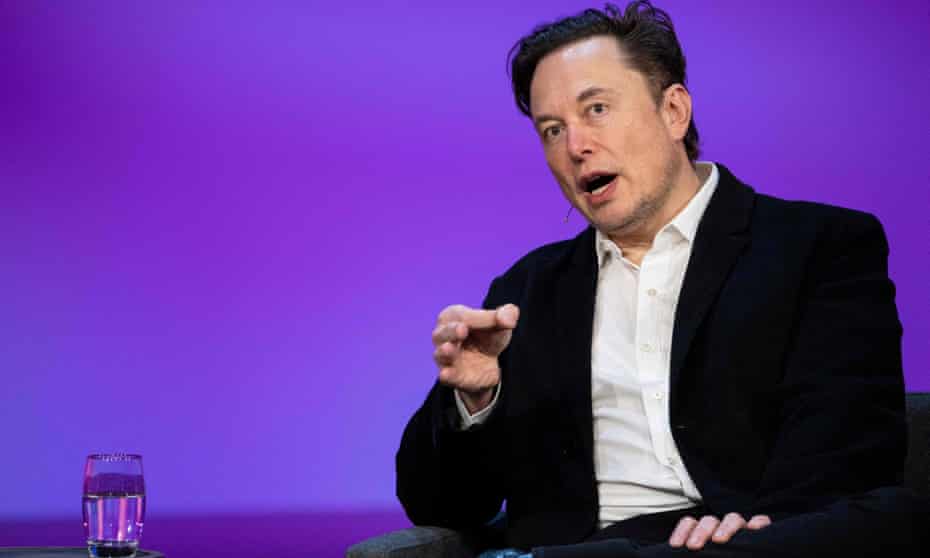 The discussion then turned to Musk's other intentions for Twitter, including the much-desired edit button. Musk stated that if he had his way, it will undoubtedly occur. To prevent anyone from using likes and retweets of a popular comment by altering their tweet to say something completely different, Musk advised that updating a tweet helps clear out its retweets and likes. He may also restrict the period of time a tweet's edit function is active. When asked if he had the funds to acquire Twitter, the world's wealthiest man simply said, "I have adequate financial resources," which elicited chuckles from the audience. The tycoon also stated that he would not be altering tweets himself and that the essential thing is that everyone understands how the algorithm works and that the company is transparent about it when things are modified, downgraded, or boosted.