Elon Musk has expressed his desire to meet his Chinese 'doppelgänger' but adds he is unconvinced that the man exists or is a deepfake.
Yilong Ma dubbed the "Chinese Elon Musk," first went viral last year when he released a video of himself standing next to a car.
The video, titled "China Could Never Copy Tesla," immediately went viral on the internet and even made its way to Musk, who commented at the time, "Maybe I'm partly Chinese!"
Musk acknowledged this week that he would want to meet with his Chinese counterpart after a Twitter user indicated that 'Chinese Elon Musk' was a ruse for the Tesla CEO.
Musk tweeted on Monday, May 9th, "I'd like to meet this guy" (if he is real). Of course, it's hard to tell these days with deepfakes."
Ma has replied to Musk's overtures by declaring that he, too, would like to meet him.
"I am here. I want very much to see you too! I love you; you are my hero," Ma wrote on Tuesday on China's Twitter-like Weibo.
According to sources, the social media user who resembles Musk is known as Ma, and his videos first went viral on Douyin, China's version of TikTok.
Ma has created his TikTok account, dubbed 'Elong Musk.' He has over 230,000 followers and has expressed interest in meeting Musk.
Ma also commented on Musk's high-profile Twitter acquisition, tweeting a TikTok video in which he animatedly points at a printout of the Twitter emblem and calls it "my bird."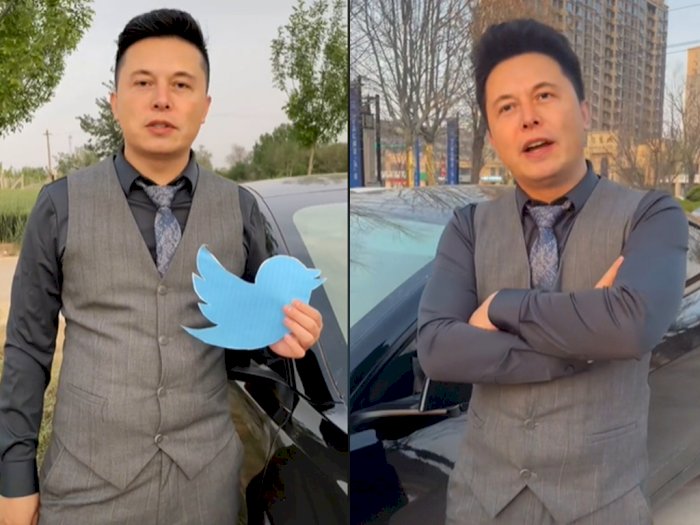 His most recent video, released this week, purports to show him attempting to communicate in English. He captioned it, "Actually; I don't know what I'm talking about; please forgive me."
When Ma first released his video last year, people suspected he was using deepfake technology because the visual similarities were too good to be true.
Deepfakes use artificial intelligence, known as deep learning to create photographs of fake events and people. The picture altering technology gained worldwide attention in 2017 when a Reddit user swapped the faces of famous people with pornographers.