As we enter our third year of living with the COVID-19 epidemic, travelling around the world remains a hardship. Alex Shakespeare, who is involved in video streaming technology, has constructed a false window that simulates a live view from different locations across the world to help people avoid cabin fever, but the way it's controlled could be the finest part.
On his website, Alex wrote "Since I've been more involved in video streaming technology professionally recently, I decided to build a project based off these technologies to relieve some of the cabin fever."
Alex himself is a Salesforce Professional and his bio on website says "my day job is currently mostly surrounding Salesforce consultation – you can see some of the clients I've worked for below. During my free time I like to build small IOT gadgets for the house – my blog on the left hand side gives you an insight into some of my projects."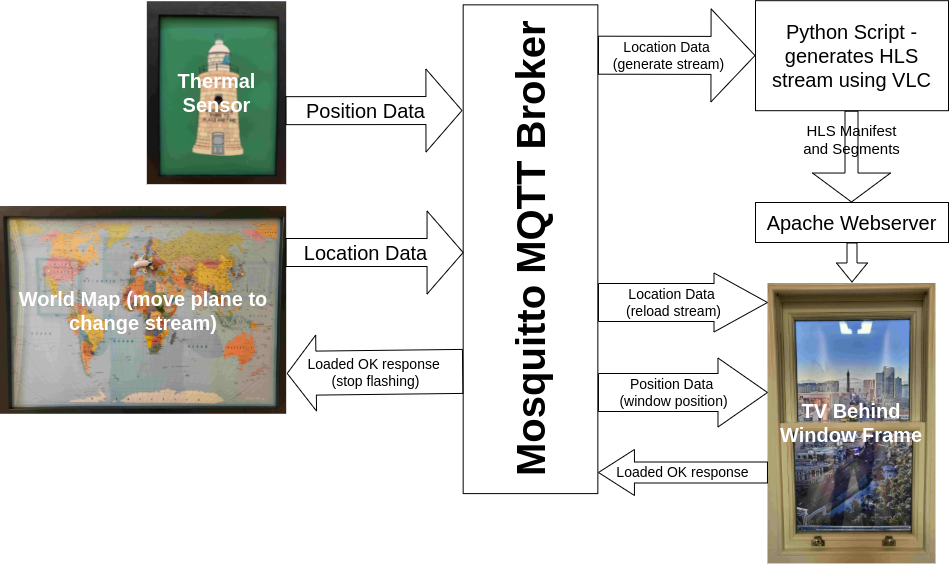 Behind an actual window frame, the World Window displays a live camera of various locations around the world. You can move the plane around a globe map to pre-determined areas (lighted by small LEDs) to change its location – the plane is magnetic and adheres to the map.
In addition, another sensor tracks your position in front of the frame to provide a distorted sense of perspective when moving around in front of it.
It's becoming increasingly difficult to tell whether you're looking at a screen or out a window at the real world, as LCD and OLED displays have become larger with improved colour reproduction and remarkable resolutions that make it nearly impossible for the human eye to see individual pixels.
News platform Gizmodo wrote that Royal Caribbean began installing 80-inch 4K displays in the windowless staterooms of its Quantum of the Seas ship in 2014 so that budget travellers could have a virtual picture of what was happening on outside the ship through a live-streamed camera.
So, while Shakespeare isn't the first hardware hacker to transform a huge flat panel display into a false window, he did come up with a new approach to vary the perspective provided by the window. Nearby, a global map with glowing LED lights on five different cities, including Amsterdam and Las Vegas, hangs on the wall. Instead of reaching for a remote or a laptop, merely repositioning a small magnetic aeroplane on any of these five cities on the map refreshes the view in the window, thanks to cameras that feed a live view of each one all day.