A cargo ship on the northern side of Japan hit the ground while on the shallow waters. The blow was so intense that it resulted in breaking the ship into two separate parts. This cargo ship also had crew members. The ship had the flag of Panama on it. The incident occurred last Thursday.
The boat was a Crimson Polaris. An aerial image has been circulated to depict the intensity of the accident. The front end is lifted upwards towards the sky while the other half is sunk in the water. A spokesman of coastguard told AFP that the fuel has been leaked as a result of the accident. Till now, almost 15 miles of the area is covered by the fuel spill. However, it is yet to be determined how much it affected the environment because of this.
The place where this happened is Hachinohe port in Aomori. Total crew members were 21 and all of them were saved, thankfully. They were Chinese and Filipino. The ship weighed 39,910 tons and it was transporting wood chips.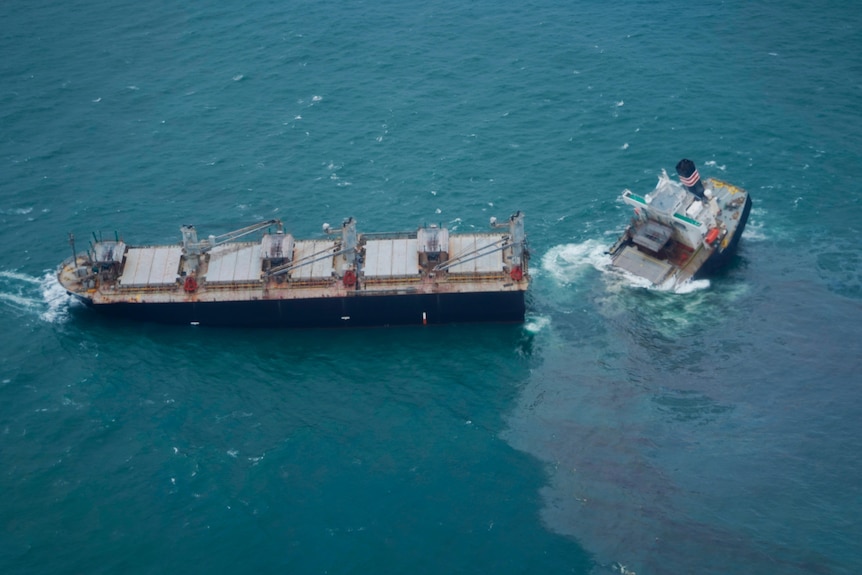 When the news of the ship being aground was spread, three patrol aircraft and three patrol boats were sent to the place of the accident for a rescue mission. The relevant authorities have been striving to contain the fuel spill to a limited area, but this has been impossible so far. The patrol boats will be working at night as well and no other vessels are now authorized to cross the area so there are no colliding accidents.