U.S President Joe Biden has announced Union Pacific's new purchase of 20 battery-powered locomotives. This purchase is the largest-ever investment in battery-electric technology by a major railroad. Biden hopes that the money will help support other companies as well.
"Guess who's supplying those batteries?" Biden said during the appearance. "General Motors! Folks, it matters a lot."
The first locomotives will arrive in 2023 and be delivered by 2024. They'll immediately be put to work in rail yards in California and Nebraska and tested in cold and warm weather.
"We're committed to actions that reduce Union Pacific's environmental footprint," said Lance Fritz, Chairman, President, and CEO of Union Pacific. "These investments will contribute… industry-wide benefits."
Battery-powered trains are not novel. The electric locomotives are already traversing through California tracks. The Pacific Harbor Line started operating battery-electric locomotives in the ports of Los Angeles and Long Beach late last year, and Wabtec tested its FLXdrive locomotives on 18 trips between Barstow and Stockton, California.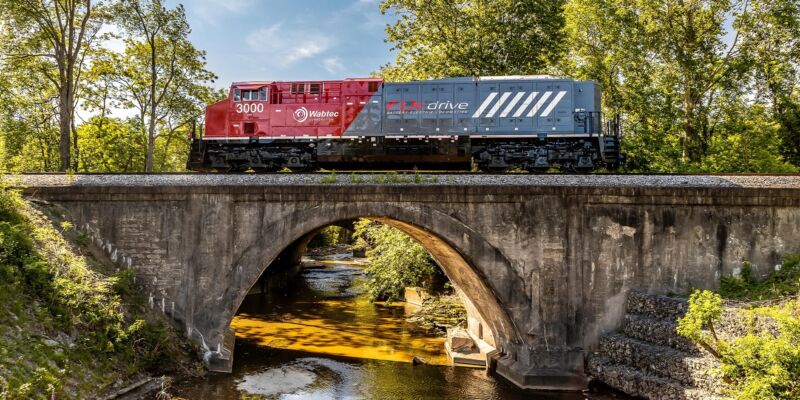 Wabtec CTO Eric Gebhardt stated that the trip saved about 11 percent on fuel and emissions and that the next-generation battery locomotive could reduce emissions by up to 30 percent. Another strong selling point is regenerative braking, which enables the trains to recapture energy when they slow down that's lost forever by locomotives powered by fossil fuels.
If Biden were to work more clean energy and rail transport of this kind into the country's infrastructure plan, it could pay dividends quickly.